2022 is a big year in Maryland and we need all the help we can to make sure our AFSCME endorsed candidates win! Now is the time to talk with your fellow AFSCME members, co-workers, and friends on who will best represent YOU in elected public office!
Together, with AFSCME Council 67 and AFSCME Local 2250, our union has endorsed Wes Moore for Governor, Brooke Lierman for State Comptroller and Anthony Brown to be our next Attorney General, as well as Congressional, State and Local government candidates. You can check out our full list of endorsements here.
To learn about the AFSCME-endorsed candidates, go to www.afscme.org/vote for more information. 
Join your fellow AFSCME members as we door knock and phone bank leading up to Election Day! You can view all the upcoming opportunities here.

Make a plan to vote!
To vote by mail, you must request a mail-in ballot from the State Board of Elections or your local board. Your request for a mail-in ballot for the Gubernatorial General Election must be received by November 1, 2022.
Mail-in ballots must be postmarked or placed in a designated ballot drop box by 8 pm on November 8, 2022 for the Gubernatorial General Election.
To vote in person, Marylanders can vote during early voting or on election day:
Early voting will be held for 8 days and begin on Thursday, October 27, 2022 through Thursday, November 3, 2022 from 7 am until 8 pm for the Gubernatorial General Election. You can vote early at any early voting center in the county you live in.
The Gubernatorial General Election Day is November 8, 2022. To vote in person on election days, 

vote at your assigned polling place

.
Learn more about the general election in Maryland here. You can also go to www.afscme.org/vote to learn more about the AFSCME-endorsed candidates and the deadlines around absentee voting, early voting, and voter registration.
Learn more about Wes Moore!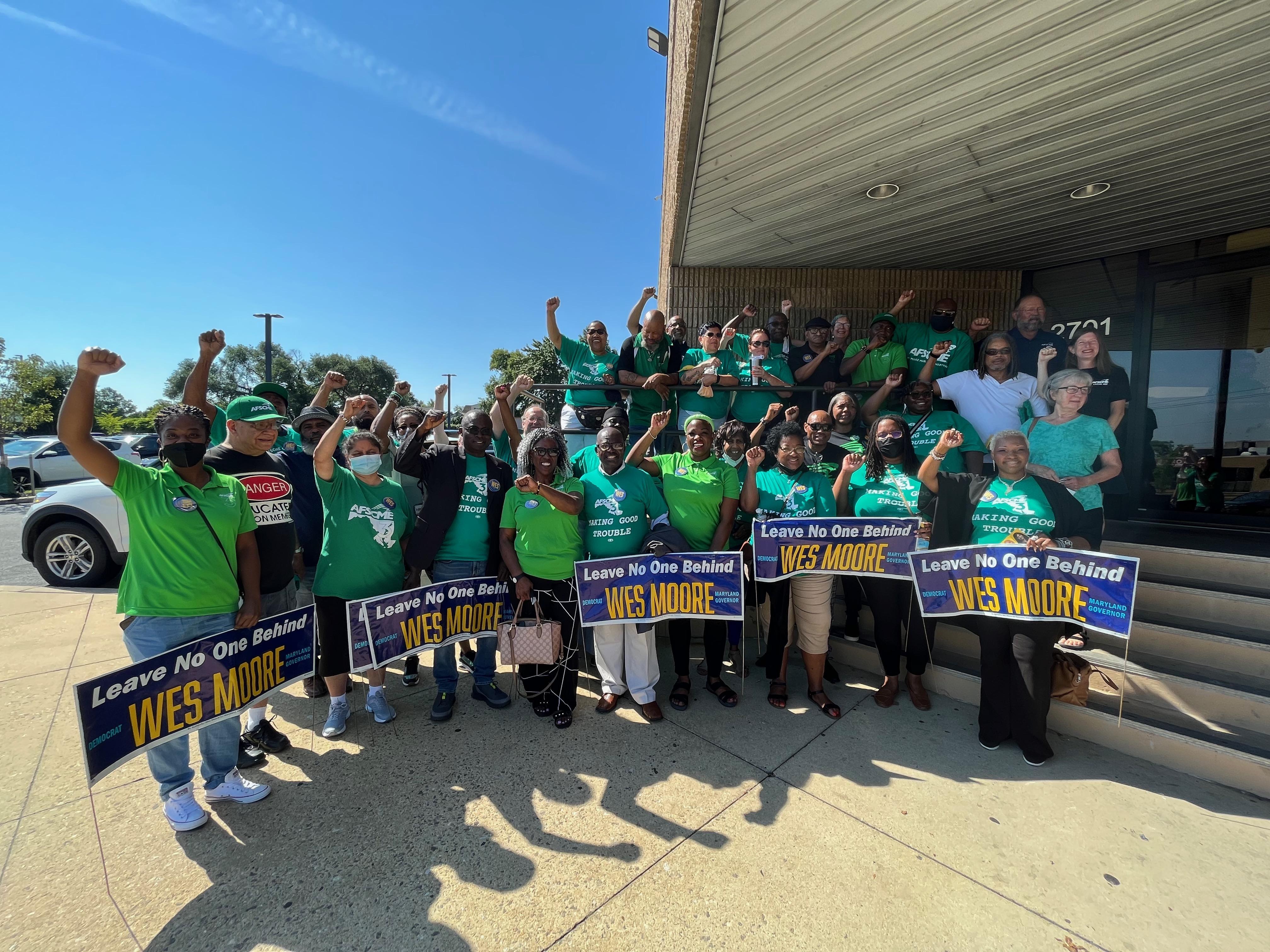 Wes Moore is a combat veteran, author, small business owner, Rhodes Scholar and former CEO of the Robin Hood foundation.
Wes graduated with an Associate's Degree from Valley Forge Military College in 1998 and then Phi Beta Kappa from Johns Hopkins University in 2001.
Wes and his wife Dawn live with their two children in Baltimore City.
Learn more about Brooke Lierman!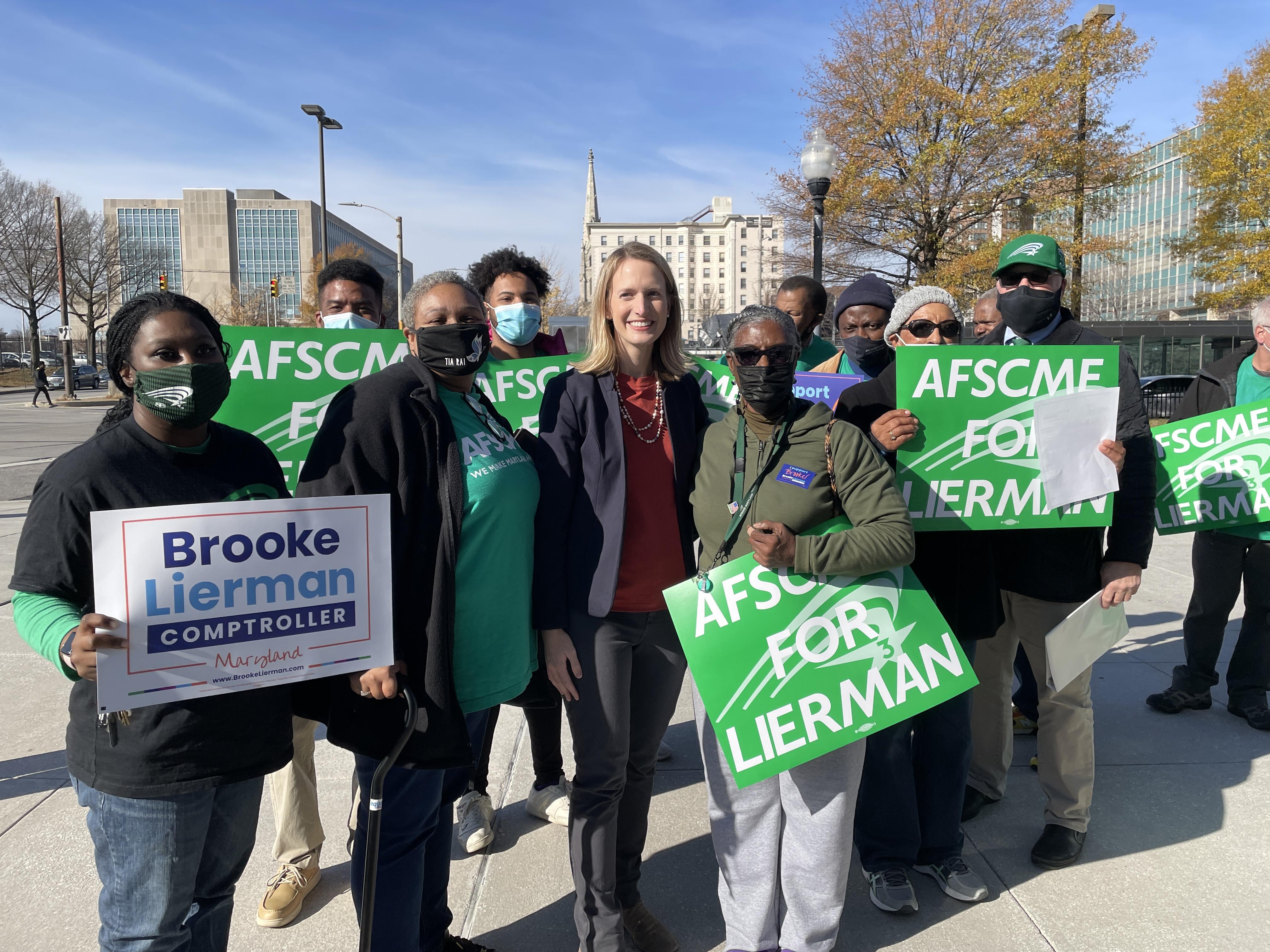 After spending five years as a Member of the Appropriations Committee in the General Assembly, Brooke assumed a leadership role in the Environment and Transportation Committee in 2019.
Brooke sponsored landmark legislation on public transit, public safety, and good government transparency.
Brooke is a civil, disability, and workers' rights lawyer that fights for working families.
Brooke is committed to utilizing the powers of the Comptroller's Office to unlock opportunities for Maryland's working people.
Learn more about Anthony Brown!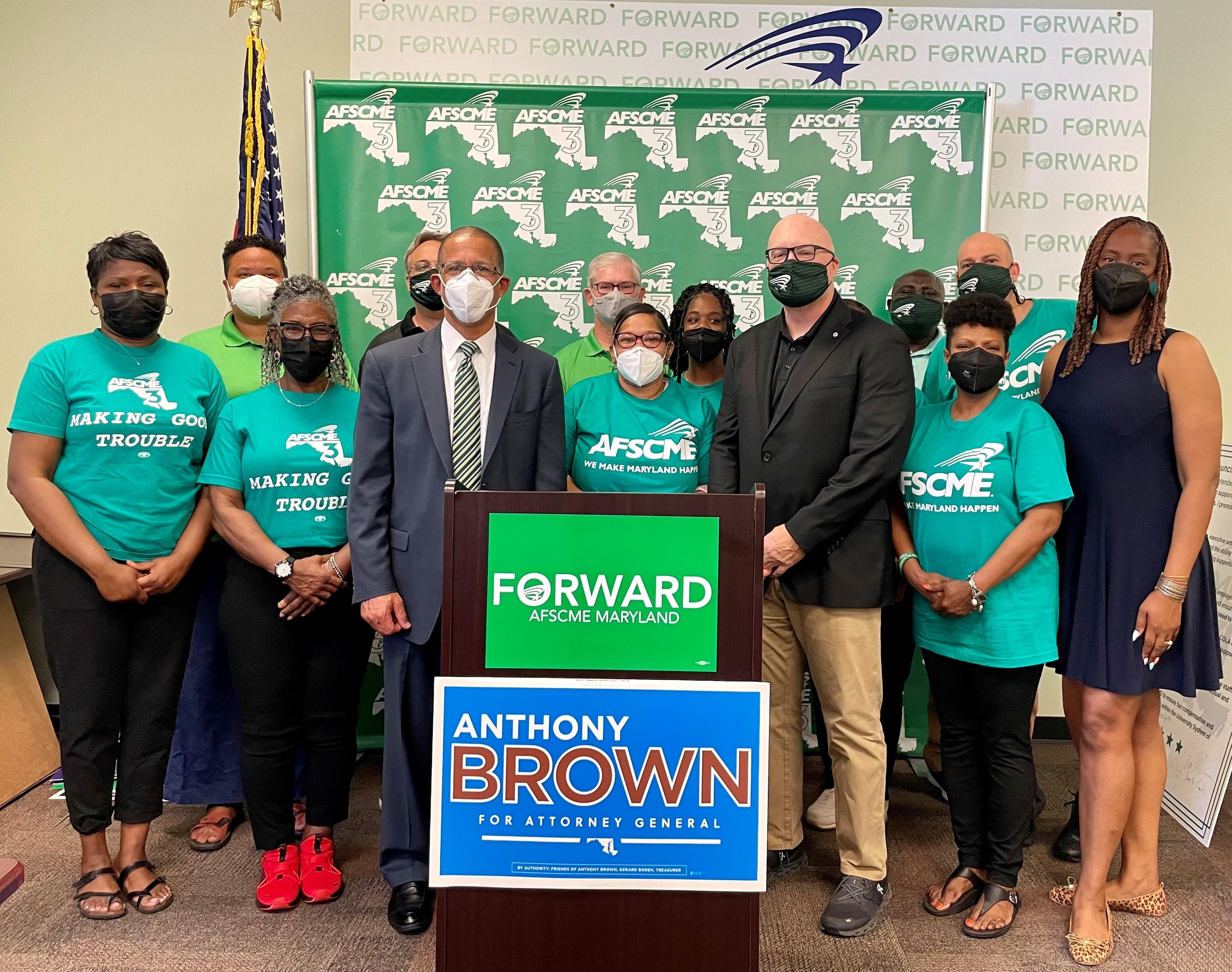 Anthony has devoted his life to public service: six years as a Congressman, eight years as Lt. Governor, eight years as a State Delegate, and over two decades in the U.S. Army, Army Reserves and Army National Guard.
He has advocated for common sense gun laws, protection for victims of domestic violence, protection for abused and neglected children and seniors, and enhancing our mental health and substance use disorder resources.
During the pandemic he has been a champion for families and small businesses, keeping people safe and working while helping businesses stay open and their employees on payroll.
Anthony Brown will be the top lawyer for Maryland's people, always having our backs.
Volunteering to elect a new Governor, Comptroller and Attorney General will ensure AFSCME members have a voice in Annapolis and an ally across the negotiation table.