PROTECT YOUR PAY!
---
*UPDATE – MAY 26th, 2017*
The Payroll Recovery Bill Has Become Law!
Governor Hogan did not even bother to put his name on the bill, but the Payroll Recovery Bill (HB 1144) quietly became Maryland law on Friday, May 26th. Governor Hogan proved, once again, that this legislation – and the working families it affects – means little to him.
It's all because of you and your hard work. Thank you!
Together We Win!!
---
*UPDATE – April 6th, 2017
The Payroll Recovery Act Has Passed in the House!
The Payroll Bill has passed the House, and is now being debated on the Senate Floor.
It is critical that Senators hear from you ASAP about the importance of this bill.
Tell your Senators:
SB 1031 and HB 1144 will allow employees to file a grievance and receive compensation for the expenses that they have endured because of short pay checks!

The bill allows that after a grievance is filed, and employee can receive 30% of the missing amount for each pay period that continues to be short up to a maximum of
3 times the missing amount.
Employees have already suffered short staffing, no COLA, no Step, and now they
are carrying the financial burden of payroll errors by the administration.
We must get a YES vote from Senators.
Call them TODAY. The session is almost over and this issue is moving fast!
To locate your senators, CLICK HERE!
To contact your senators, CLICK HERE!
---
*UPDATE – March 22nd, 2017
Make Sure the Payroll Recovery Act Passes!
---
* The Payroll Recovery Act would allow for an employee or an employee's representative
to initiate a grievance procedure if the Bureau does not pay the employee accurately.
This grievance procedure would allow the employee to receive damages reimbursement
for up to 30% of the missing wages per pay with a cap of 3 times the amount of missing pay.
Listen to what some legislators had to say about the bill at the March 2nd hearing below.
In order to get HB 1144/SB 1031 to pass, we must contact the key legislators of
the Senate Finance Committee.
Please contact the legislators below and urge them to support the Payroll Recovery Act.
Focus on the legislators closest to your district.
---
For questions/help contacting legislators, contact Joe Cox through email or at 410-736-8975.
Senate Finance Committees
Senator Thomas Middleton (Chair)
(410) 841-3616, (301) 858-3616
thomas.mclain.middleton@senate.state.md.us
Democrat, District 28, Charles County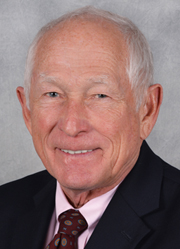 Senator John C. Astle (Vice Chair)
(410) 841-3578, (301) 858-3578
john.astle@senate.state.md.us
Democrat, District 30, Anne Arundel County
Senator Joanne Benson
(410) 841-3148, (301) 858-3148
joanne.benson@senate.state.md.us
Democrat, District 24, Prince George's County
Senator Brian J. Feldman
(410) 841-3169, (301) 858-3169
brian.feldman@senate.state.md.us
Democrat, District 15, Montgomery County
Senator Stephen S. Hershey, Jr.
(410) 841-3639, (301) 858-3639
steve.hershey@senate.state.md.us
Republican, District 36, Kent, Queen Anne's, Cecil, & Caroline Counties
Senator J.B. Jennings
(410) 841-3706, (301) 858-3706
jb.jennings@senate.state.md.us
Republican, District 7, Baltimore County & Harford County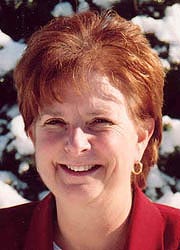 Senator Katherine Klausmeier
(410) 841-3620, (301) 858-3620
katherine.klausmeier@senate.state.md.us
Democrat, District 8, Baltimore County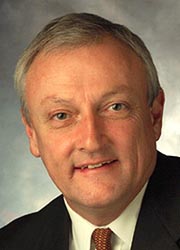 Senator James N. Mathias, Jr.
(410) 841-3645, (301) 858-3645
james.mathias@senate.state.md.us
Democrat, District 38, Somerset, Worcester, & Wicomico Counties
Former Delegate Nathaniel T. Oaks
(410) 841-3283, (301) 858-3283
nathaniel.oaks@house.state.md.us
Democrat, District 41, Baltimore City
Senator Edward R. Reilly
(410) 841-3568, (301) 858-3568
steve.hershey@senate.state.md.us
Republican, District 33, Anne Arundel County
Senator Jim Rosapepe
(410) 841-3141, (301) 858-3141
jim.rosapepe@senate.state.md.us
Democrat, District 21, Prince George's and Anne Arundel Counties
---